About Gas Turbine Research Establishment
Gas Turbine Research Centre (GTRC) took its birth at No.4 BRD Air Force Station, Kanpur in 1959 with 8 Engineers/Scientists and about 20 Technicians. First indigenously developed centrifugal type gas turbine engine of 1000 kg thrust was tested in 1961. GTRC was moved to Bangalore, brought under the banner of DRDO, and was re-named as Gas Turbine Research Establishment (GTRE) in November 1961.
Gas Turbine Research Establishment is one of the pioneering Research and Development Organizations under the Ministry of Defence, Government of India. The main charter of the Establishment is to design and develop gas-turbine engines for military applications, besides carrying out advanced research work in the area of gas-turbine sub-systems. In addition, the Establishment is responsible for establishing the requisite computational, prototype manufacturing and test facilities for components and full-scale engine development. The Establishment has a strong team of over 845 personnel drawn from science and engineering which includes aeronautics, mechanical, electronics, computer science, materials science, applied mathematics, etc. and support services.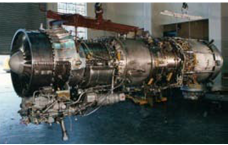 Research in 1970s
Reheat for Orpheus 703 Engine was type certified as air-worthy in December 1973. Series of research projects carried-out on engine optimization studies mostly related to development of advanced components and systems such as transonic compressors, annular combustors, high temperature turbines, catalytic ignition systems, control systems etc.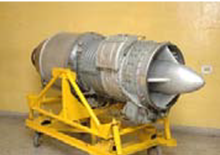 Early 1960s
Re-engineering of RD-9F engine, a candidate power plant for the HF-24 aircraft was carried-out in association with HAL. 1700 K Re-heat system developed for Orpheus 703 engine.
Development in 1980s
GTRE proceeded to design and develop the GTX series of engines with flat rating concept which was successfully demonstrated.
Recent Developments
Initial sanction for the development of GTX-35-VS was given in 1989 and christened as KAVERI engine in the first meeting of Aero Engine Development Board. Three full engines and two core engines were successfully tested to prove the concept.
With redesigned compressor, six full engines and one core engine were built and successfully tested at altitude conditions and the performance evaluated. The marine version of this engine for the Navy was conceived and the first prototype was successfully integrated and tested at Naval Dockyard, Visakhapatnam.
73 hours of Altitude Testing was conducted at Central Institute of Aviation Motors (CIAM), Russia in 2009-10 and the performance and operability of the engine were verified. 57 hours of Flight Tests were completed in IL-76 aircraft at Russia covering altitude up to 12 km and Mach No. 0.7 in 2010-11. About 3000 hours of testing completed at ground and altitude conditions as on date.
GTRE is an ISO 9001:2015 certified establishment.