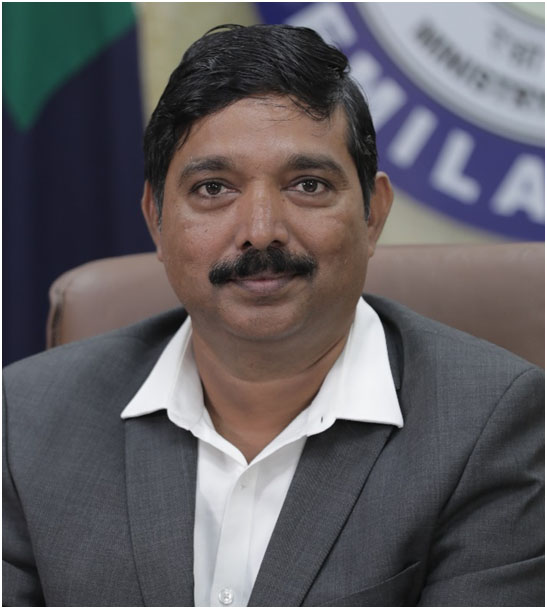 Shri APVS Prasad
Chief Executive
Shri APVS Prasad, heads the Centre for Military Airworthiness and Certification (CEMILAC), Department of Defence R&D, Ministry of Defence as its Chief Executive. He is an alumnus of Osmania University, Hyderabad and obtained B.E degree in Electronics and Communication Engineering in the year 1989. Subsequently he pursued higher studies and acquired M. Tech in Telecommunications, from IIT Kharagpur during the year 1997.
Shri APVS Prasad joined Aeronautical Development Establishment(ADE), DRDO in 1990 as a scientist and has close to 3 decades of experience in the research and development of Avionics Systems for Unmanned Aerial Vehicles. He has worked as Programme Director of Rustom – II UAV and it is under his able guidance that R-II was successfully flight tested. His areas of interest are Design and Development of Data Links, Avionics, Payloads, Software Defined Radio(SDR), Altimeters and Doppler Radars.
He took over as Chief Executive (Airworthiness), Centre for Military Airworthiness and Certification (CEMILAC) on 31st May 2019. As CE (A), CEMILAC, he is spearheading the Airworthiness Certification of all development programmes of national importance viz., Military Aircraft, Helicopters, UAVs, Airborne Stores, Integration of weapons, Upgrade programs, Indigenization etc. As the head of 18 Regional Centres (RCMAs) spread all over India he is ensuring flight safety of all Military Airborne Vehicles / Stores of the nation.
Shri APVS Prasad has received many awards in recognition of his work in the development of UAVs. He was honoured with the DRDO Scientist of the year award for the year2016, Technology Group Award for the year 2012 and also in 2017, CACE team award for the years 2009 and 2010 and DRDO team award consecutively for the year 2004 and 2005.
He is a member of various prestigious professional bodies namely Institute of Electronics and Telecommunication Engineering, Aeronautical Society of India, Computer Society of India and ASCI. He is also a panel coordinator for ARDB System Engineering Panel.