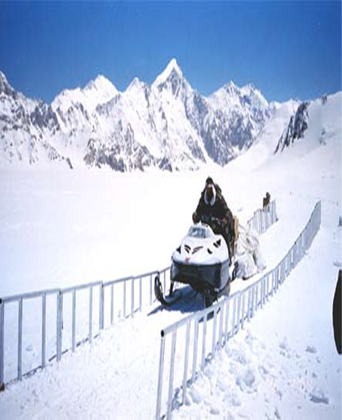 Crevasse Crossing Bridge (CCB)
The crevasse crossing bridge is fabricated using light weight high strength weldable and selfageing aluminium alloy for crossing crevasses in snow bound areas. It enhances the mobility of troops, arms ammunition and supplies in these regions.
Detachable railing is provided for safety. The bridge is designed for a load up to 550 kg i.e. snow scooter + pay load, besides limited uncleared fresh snow. The bridge is launched across the crevasse manually, with the help of a nose launching assembly.