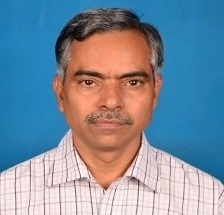 Shri G N Rao
Outstanding Scientist & Director General - Production Coordination & Services Interaction (PC & SI)
Shri G.N. Rao completed his B. Tech in Electronics & Communication from college of engineering Anantapur of JNTU. He has done his ME in Guided Missiles at Defence Institute of Armament Technology (IAT) under university of Pune in 1988. He was posted to DRDL as Scientist 'B' in 1988. He was part of the Project Akash team from the beginning. He was involved in Missile integration & Checkout of Akash Missile and weapon integration. He has contributed immensely for the automation of air defence operations of indigenous Surface to Air Missile System. He is specialized in weapon system integration and evaluation through his long association in the development of Akash Missile System. He is the Deputy Project Director of Akash, supporting the production. After successful development & Induction of Akash Missile System, G.N. Rao was appointed as Project Director NGARM. He has raised the team and established the process for development for NGARM. Subsequently, he was PD QSAM and PD Akash product support. He is currently taking care of Productionisation of DRDO developed Systems, Transfer of Technology, International Cooperation and interaction with Services in the capacity of Outstanding Scientist & Director General (PC&SI) at DRDO HQ.
He is life member of INSARM and SQAR societies.
Shri GN Rao was awarded the Agni Path breaking award for indigenous development & Production of Akash Missile System.