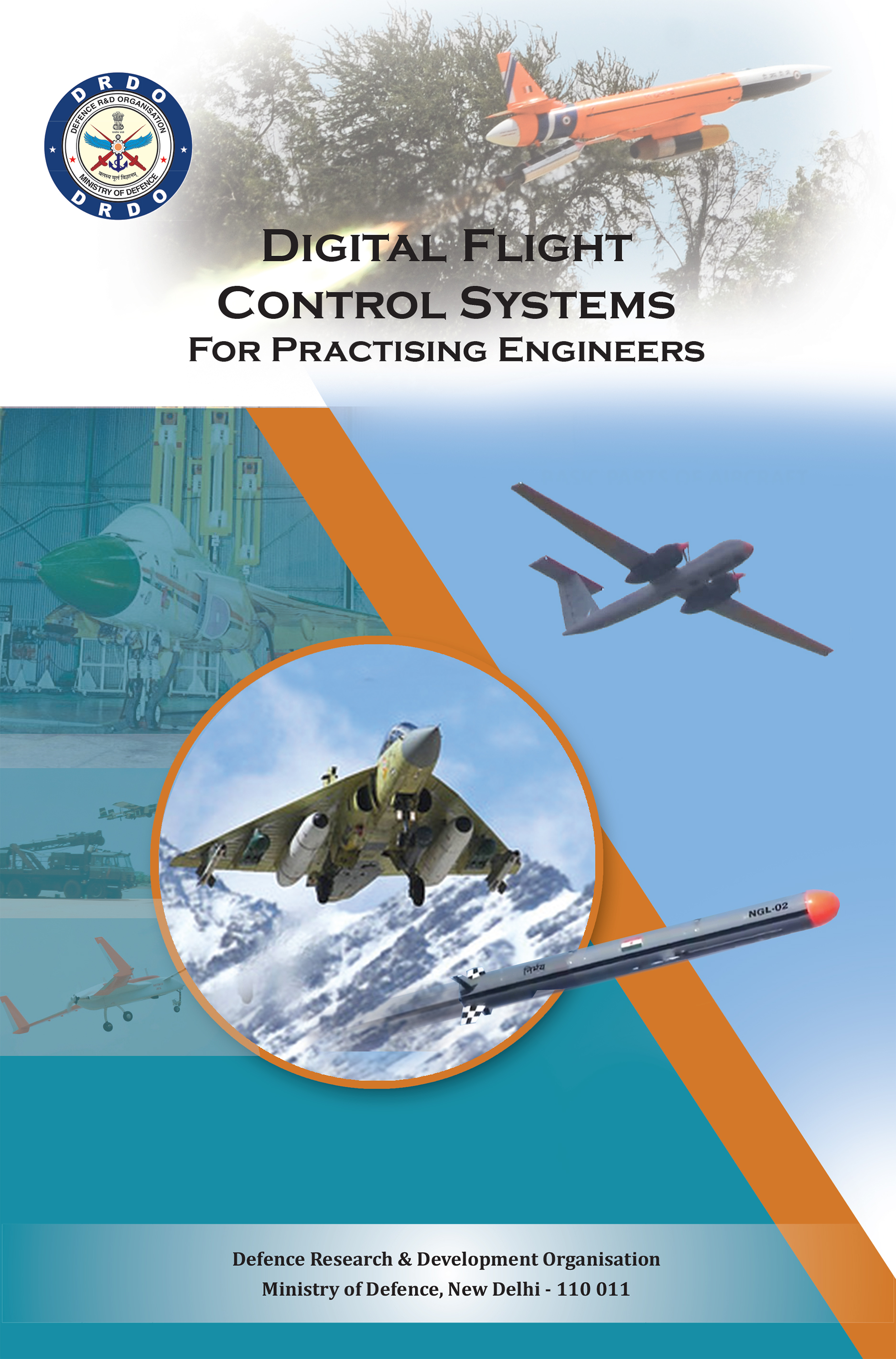 Digital Flight Control Systems For Practising Engineers
Name of Author : Sh PS Krishnan and Dr KG Narayanan
Pages: 416
ISBN : 978-81-86514-65-8
Price : INR 2080/- US $60 UK £50
Language :

English

Publisher : DESIDOC
Year of Publishing : 2020
About the Book
This Monograph is a fascinating account of the journey made by Aeronautical Development Establishment (ADE), Bengaluru from its first analog automatic flight control system for an air launched drone (1974) to sophisticated digital Flight Control System (FCS) for the fly-by-wire supersonic fighter (2001) and to the autonomous low-level cruise platform (2013). Distinguishing features of this Monograph include the documentation of 'projects experience', inclusion of technical essays by domain experts and annotation of the contents of important references. A great deal of the technology described is a compilation of the work done by two generations of scientists and engineers at ADE and other co-operating institutions. The authors who have been active participants in these development projects hope that this Monograph would help the future entrants to flight control research and development programmes to adapt themselves to their roles more easily.
About the Authors
Shri PS Krishnan began his research career in DRDO in 1972 in the area of Inertial Navigation Systems at DRDL, Hyderabad and moved to the ADE, Bengaluru in 1976. At ADE, he has developed Flight Control Systems for all the UAVs. He was a member of the development team of Digital Flight Control System (DFCS) for the Light Combat Aircraft (LCA), and went on to become its Project Director. In 2007, he was elevated to the position of Director, ADE which he held till he retired in 2013. Shri Krishnan has served as Independent Director of the Board of Directors of Hindustan Aeronautics Limited (HAL) from 2014 to 2017. He is now the Chairman of Unmanned Aero Systems panel of AR&DB. Shri Krishnan holds BTech and MS degrees from IIT Madras. He is a Fellow of Aeronautical Society of India and a Fellow of Systems Society of India.
Dr KG Narayanan was engaged in research and development activities in solid state devices, avionics systems and flight simulation besides management of large aeronautical systems development programmes, during his career in DRDO from 1965 to 2002. He served as the Director of ADE, DARE and the Chief Adviser of DRDO where he guided the development of several UAVs, LCA flight controls and avionics systems. Dr Narayanan holds an engineering degree from IIT, Kharagpur and PhD from the Indian Institute of Science, Bangalore. He is a Fellow of the Indian National Academy of Engineering.