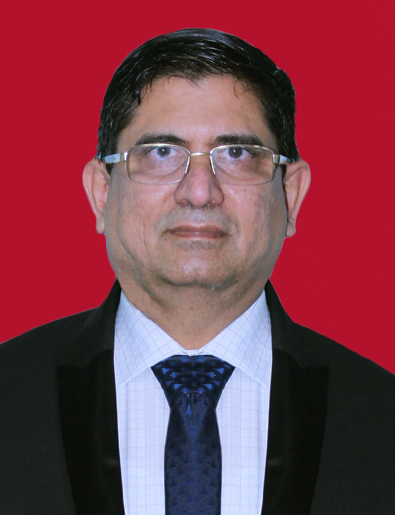 Dr Y Sreenivas Rao
Distinguished Scientist & Director General - Naval Systems & Materials (NS & M)
Dr Y Sreenivas Rao, Distinguished Scientist has been appointed as DG (NS&M) from 17 May 2023. Dr Y Sreenivas Rao, took over as Director, Naval Science & Technological Laboratory on 31st May 2021. A Graduate with distinction in Mechanical Engineering from JNTU, Hyderabad, he obtained his PhD in Mechanical Engineering from Osmania University.
Dr Srinivas Rao started his professional career at BHEL, Ramachandrapuram, Hyderabad as an expert in the areas of Manufacturing of Steam Turbines, Centrifugal Compressors and Gas Turbines. He was a Member of the Core Team for Transfer of Technology related to Gas Turbines and was responsible for the establishment of Gas Turbine manufacturing facilities in BHEL and associated industries.
Later, he joined DRDO Hyderabad in 2000, and worked in various capacities in the Missile Defence Programme. Over a span of 21 years, he worked on various technologies like Communication systems, Missile systems and various warheads in addition to the functions of Planning and Contracts & Material Management.
As a core member, he was associated with conceptualising the overall configuration of Missile Defence System. Dr Srinivas Rao was also instrumental in the development, realisation and induction of conventional warheads for Prithvi missile systems. He also led the teams in design, conceptualisation and building of a Naval Research Vessel.
As Project Director for Exo Interceptor Missile systems, he led a team in configuration, development and realisation of the state of the art 'hit to kill' interceptor missile systems capable of intercepting incoming missiles in Exo region. The satisfactory performance of this missile was demonstrated with a direct hit on a live target in the missile test carried on 11th Feb 2017.
As a part of Mission Shakti, he played key role as Project Director for the development and realisation of the Interceptor Vehicle in a very short time period, overcoming many challenges. Meticulously interfacing with various technical teams, he along with his team members carried out the design of sub systems, realisation,qualification-testing, integration and checkout. The entire activity culminated into a successful mission on 27th Mar 2019.
Dr Srinivas Rao is also actively involved in various technical associations. He is a Fellow of Aeronautical Society of India AeSI, and The Institution of Engineers India. Dr Rao is also Life Member of International Ballistic Society (IBS), Indian National Society for Aerospace and Related Mechanisms, and Society for Aerospace Quality and Reliability.
Dr Sreenivas Rao is the recipient of Sir Mokshagundam Visvesvaraya Award as Eminent engineer from Institution of Engineers (India), Telangana State Centre. He is also the recipient of number of DRDO awards that include Agni Award of Excellence in Self Reliance in 2005, DRDO Award for Pathbreaking Research/ Outstanding technology Development in 2006, Agni Award for Excellence in Self Reliance in 2009. He was also awarded the Solar Shakti Award - 2019 for successful leadership of Anti Satellite Missile, Jawaharlal Nehru Technological University - Distinguished Fellow in 2019 and the SAE India – "Roll of Honor" Foundation Award for the year 2019-2020.
Dr Y Sreenivas Rao is the first Scientist to lead the Contingent Command for A-SAT "SHAKTI MISSION" at the Republic Day Parade on 26th January 2020.