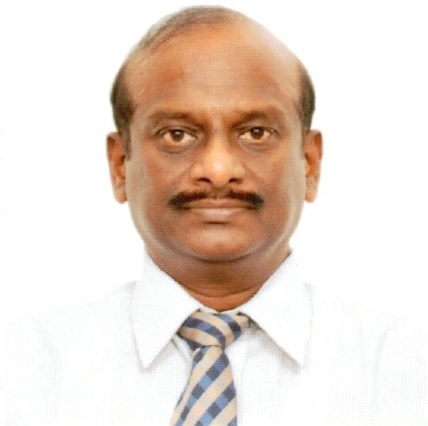 Dr. S Guruprasad
Distinguished Scientist & Director General - Production Coordination & Services Interaction (PC & SI)
Dr. S. Guruprasad obtained his Bachelor's Degree in Mechanical Engineering from Mysore University and Masters Degree in Machine Design from Bangalore University. He did his Ph D from Indian Institute of Technology Bombay, Mumbai.
Dr. Guruprasad Joined R&DE(E), a DRDO Laboratory in the year 1986. Since then, he has contributed in all major Research & Development activities of the Laboratory. He was a key member of the design team of Project Sarvatra, a multi-span Mechanical Military Bridging System. For the first time, Concurrent Engineering methodology was adopted for execution of a large multi-disciplinary project. He also worked on Under Water Systems especially in the area of shock dynamics. As Project Director for the BrahMos Launchers and Ground Systems he was instrumental in development of Weapon Complex elements for BrahMos. For the first time, a Single Vehicle Weapon System for BrahMos, the Mobile Autonomous Launcher has been developed and inducted into service. His efforts have resulted in design & development of Inclined Deck mounted Launchers and Vertical Launchers for Naval Warships. These products with host of other Support Systems developed under his leadership in record time have already been inducted in Army and Navy.

Dr. Guruprasad is an expert in Computational Structural Mechanics and Composite Structures. He has many technical publications to his credit in various National & International Journals and conferences. He has 30 patents to his credit, some of them international (USA, Russia etc.).
He was leading Research & Development Establishment (Engineers), a premier Systems Laboratory under DRDO, for past 5 years leading several important Development Projects in the Areas of Combat Engineering, Weapon Launch Systems, Advanced Composite Products, NBC Protection Systems and Robotic Systems.

He is currently taking care of Productionisation of DRDO developed Systems, Transfer of Technology, International Cooperation and interaction with Services in the capacity of Director General (PC&SI) at DRDO HQ,.