Director SW&EC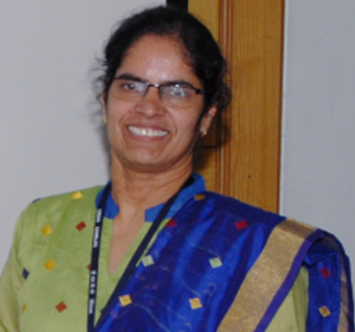 Dr Gracy Philip did her MSc in computer science from Cochin University of science and technology, (Engg) from IISc Bangalore and PhD (Engg) from IIIT Bangalore. Currently Scientist 'G' and Director ( SW&EC) at CEMILAC.
More than 25 years of experience in the field of embedded airborne systems and software. Being a computer scientist responsible for validation and safety assurance of embedded airborne systems and software for modern military aircrafts indigenously developed in India.
As Regional Director, RCMA (Aircraft) lead a group of multidisciplinary scientist for design evaluation and certification of light combat aircraft (LCA), fourth and half generation indigenous military fighter with advanced weapons and missiles.
Final operational clearance issued to LCA MK1, for inducting the aircraft for service use by Indian Air force in the year 2019. Final operational clearance of Mirage with advanced weapon and avionics and Darin 3 Jaguar upgrade are other major programmes successfully integrated in to Services during her tenure. Final Research interests are model based systems engineering, Artificial Intelligence and safety and security assurance of Air Systems and airborne platforms.
Roles and responsibilities of Director ( SW & e-Certification)
Design evaluation and certification of airborne embedded flight safety critical and avionics software for various platforms like military fighter, trainer aircraft, helicopter, unmanned aerial vehicles and missiles, EW platforms are the primary responsibility of this directorates.
Scientists of this directorate are spread across various RCMAs, like RCMA (Software), RCMA(Nasik), RCMA (Korwa) and RCMA(Hyderabad) and CEMILAC.
Cyber Security Enhanced E-Certification is another major Responsibility of this Group. This will be an enabler for all stakeholders to have real time update of the certification process for their concerned project.